About Us
Wellness Within is an advocate for no-nasties sustainable products since Year 2015. We curate our range of eco products based on their ingredients, their impact on us and the environment and we work closely with small makers to ensure our purchase and your support goes a long way.
Our philosophy of conscious consumption and being kind-to-earth extends beyond the carefully-curated products we bring in and its impact on customers we cater to. As a conscientious brand, we are dedicated to doing our part where we can, both locally and overseas, including partnering with like-minded initiatives and sowing into them!
Whether it's planting thought-seeds of empowerment or conscious & clean-living via our carefully-sourced products… or literally planting trees, we believe every little action counts.
Our Story
A large part of who we are begins with Jasmine's personal health story: "I have had eczema since young and for many many years, I have been using steroids. About 6 years ago, I realised that steroids were messing up with my body. There were a lot of chemicals that I was applying, from shampoo to bodywash and I think it was affecting my health a lot. So that was when I started my personal journey to source for clean products."
After 20+ painful years, and multiple doctors' visits, nothing seem to cure it. Doctors could not diagnose the red skin syndrome and explain why there were non-stop recurrences of flaky skin and cracked hands. She started sourcing for new products, yet was sorely disappointed to realize there wasn't one place where she could get no-nasties products in Singapore. That's where Wellness Within began – with a vision to bring these globally-sourced and thoughtful products to Singapore's shores.
Once you are conscious about what you put on your skin and into your body, you start to realize your impact on others as well as on the environment.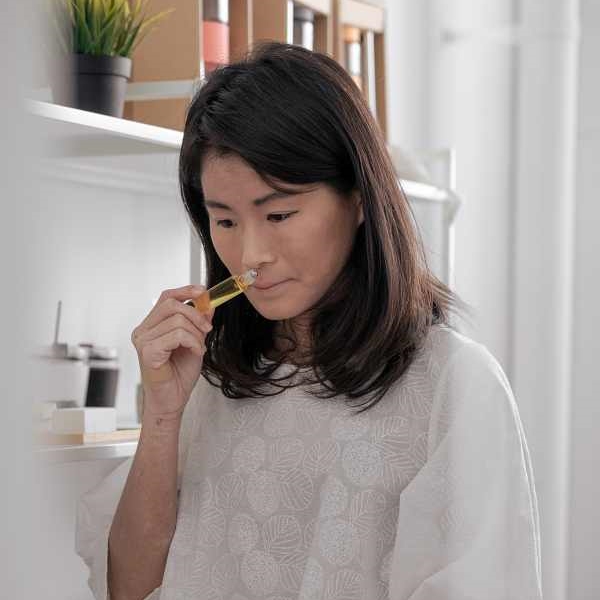 Beyond Packaging: Curated with Care​​
Having heard stories of many who have spent time, energy and money sourcing for green products only to realise they were not "truly green", our vision is about educating and empowering people to be more discerning about the products they use from head to toe.
This includes everything from skincare to body care to shampoo – and the process of making is of key importance. We find out from our makers – why do they put different ingredients into a product? What is the purpose of it? Why do they not put all the toxic chemicals in there?
Our extremely strict 'No' policy applies to the chemical cocktails of parabens, harsh detergents, harmful preservatives and toxic fragrances. We are 100% cruelty free and our goal is to fight against the nasty effects of chemicals on people and the planet, and improve our overall well-being by choosing the natural way.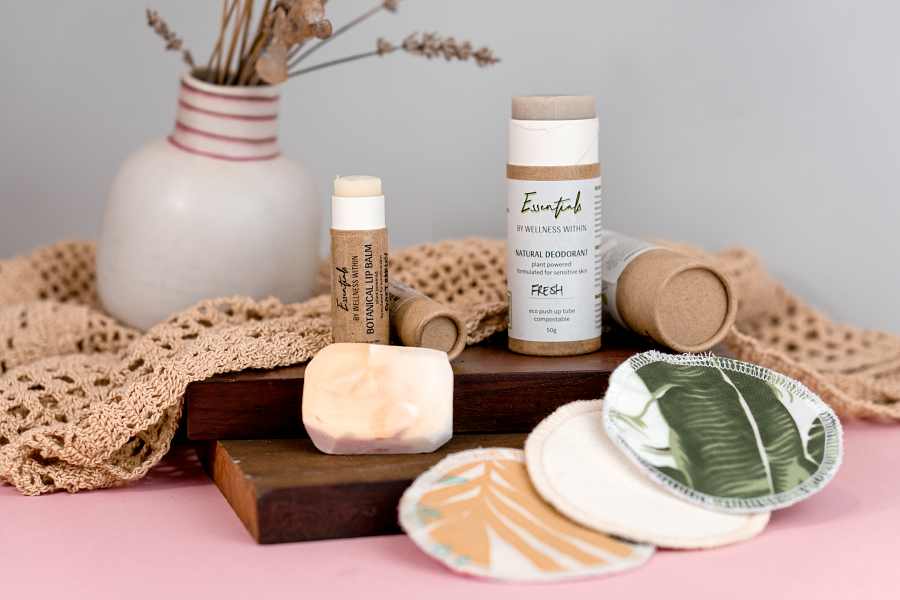 Beyond Environment: Not Just Another Eco-Brand​​
We believe that when you look after yourself better, you can look after other people better as well. We take pride in doing the homework for you – so you can have the peace-of-mind that our products are all safe and sustainable.
For example, look at our reusable stainless steel straws. A couple of years back there was this huge wave of reusable straws due to the attention given to the plight of sea turtles, but we didn't want to blindly jump on the bandwagon. Instead, our straws go through certification to ensure that they are the stainless steel grades that they claim to be. We have two different grades, one is the food grade, the other is the surgical grade. We closely with our makers in Taiwan to understand they created curved straws instead of sharp-edged, and our certification ensures that there is no excess heavy metals found within the stainless steel. There can be a common issue of green-washing when hype and trend creates a huge demand, but our mission is to provide a safe community and be part of the solution with our makers so everything has been extensively researched and checked.
Working with our makers make what we are doing meaningful – going beyond the hype by both helping the environment, but also ensuring that our health is not compromised in the process!
Beyond Us: A Catalyst for Kindness​
It is our hope that we see people educated and empowered to use products with understanding – not just because it is endorsed heavily and claims to do so in its packaging.
We aspire to be that one-stop where you can have the peace-of-mind to purchase any item knowing that it's been through a thorough process to ensure it is both safe and sustainable. And we hope that it becomes a catalyst, a launchpad for you to take your own journey.
Right now, the world needs less judgement and people need to be more kind – as we are kind to ourselves, and our products can be kind to the environment – we are creating a better world, a step-at-a-time.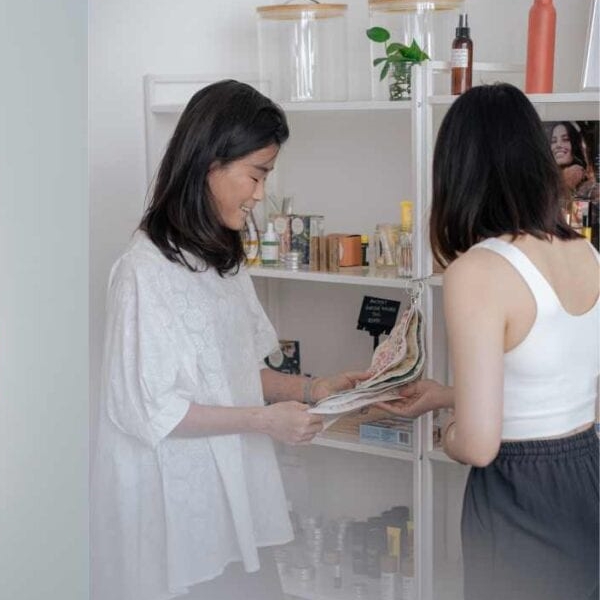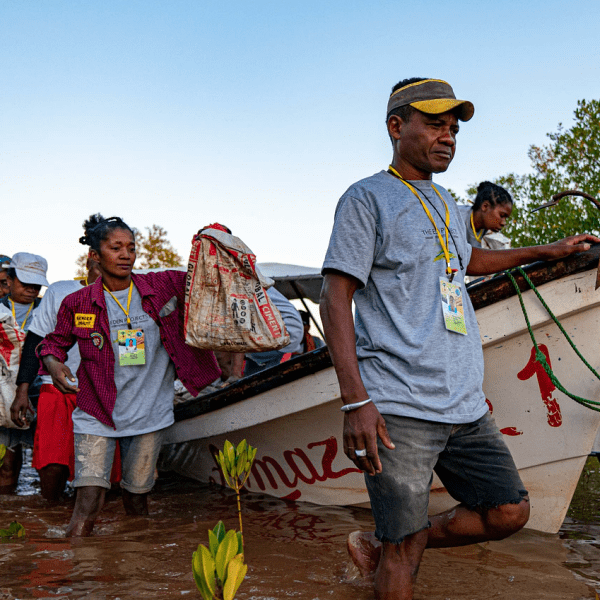 Tree-Planting in Mangroves of Madagascar
We believe that planting trees have much bigger benefits to not just our earth – but indirectly, it affects human health and the sustainability of our livelihoods. 
As part of our efforts, we planted a total of 178 trees in the Madagascar mangroves – resulting in an offset of 5.85 tonnes of carbon reduction.
In particular, 90% of Madagascar's original forests and mangrove estuaries have been destroyed, displacing entire animal species and affecting locals' livelihood. That's why we're committed to joining hands with Eden Reforestation Projects to do responsive reforestation in the north-west area of Maratoala. 
We're proud to partner with them to restore up to two million mangroves! The tree species include the native Avicenna Marina (also known as the grey mangrove or white mangrove) and the Rhizophora Mucronata – both of which have aerial roots and intertidal area.
Harnessing Wind Energy – India​
We are also actively sowing into efforts to support the switch to a greener energy source through our partnership with Ecologi in Andhra Pradesh, India. With a goal to build 50 wind turbines (2,000 kilowatts capacity each), M/s Orange Anantapur Wind Power Pvt Ltd has a goal to reduce 77.9 tonnes of CO2  emission reductions each year.
This will reduce local water contamination and health issues for employees, while creating well-paying jobs, and more stable energy prices for the community!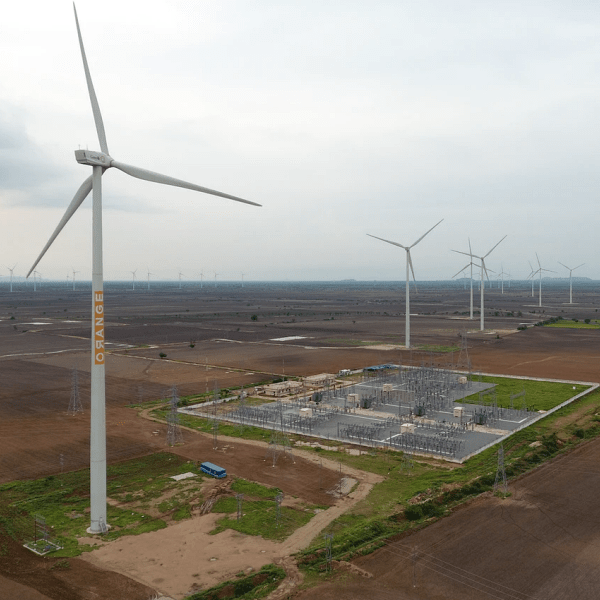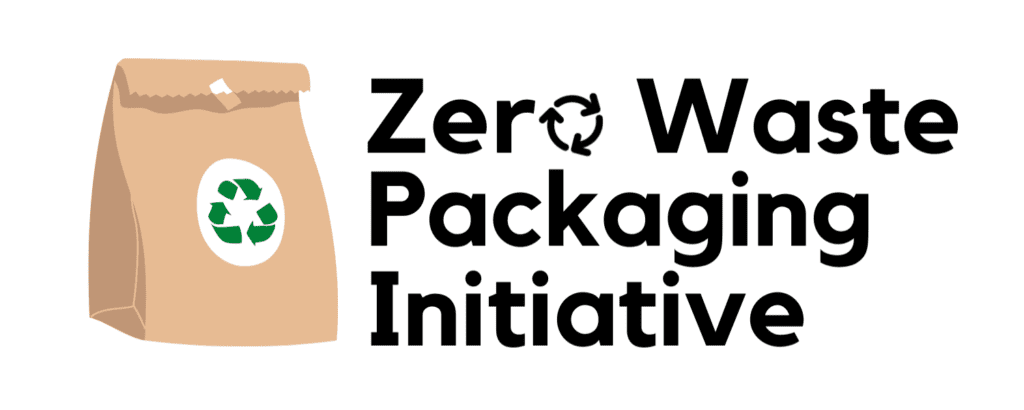 Zero-waste Packaging – Singapore
With consumer waste weighing the same as 530,000 double-decker buses, and packaging material is being part-and-parcel of our daily fulfillment, we do not want to be part of the problem but kick-start creative solutions!
These include: 
Adopting used packaging materials and carton boxes in our operations 

Reusing most of the packaging that our products arrive in

Working with different initiatives and support groups to come up with creative packaging (do not be surprised if you come across your fragile items wrapped in magazine paper or fruit foams!)
We're delighted to be part of the Zero Waste Packaging Initiative led by The Sustainability Project. It is a ground-up movement started to encourage businesses to adopt a circular packaging system, provide support and recognize businesses who reduce their waste through those means.
Package Pals – Singapore
We are also in collaboration with the Package Pals, a local initiative that hopes to extend the lifespan packaging by redistributing them from consumers back to retailers. We're one of their drop-off points – where anyone can drop-off clean and reusable packaging materials, so these packaging can be circulated amongst other small businesses to be given a second life.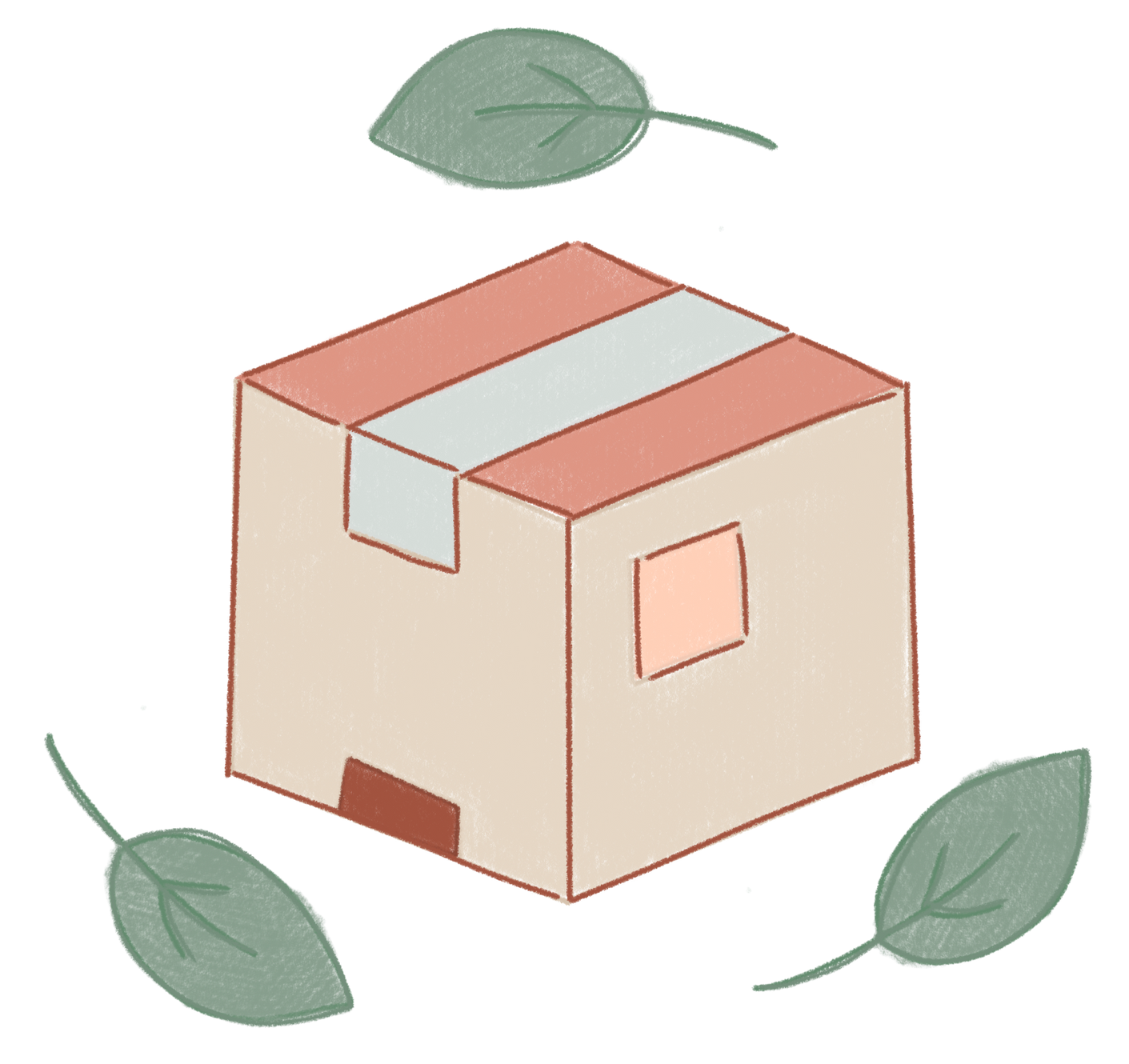 3Rs Initiative
It is a sobering thought that by 2035, Singapore's only landfill site – Pulau Semakau – will be completely full. 
Here are some hassle-free, yet practical ways you can live a little more cost-efficiently and sustainably on a day-to-day basis: 
Return – Return us your used and label-free containers 
Reduce – Reusable containers which are not recycled are typically sent to the incinerator, resulting in a lot of waste. Return and give it a second life! 
Reuse – Happy to share that we will reuse these containers in our future projects or even give it back to our makers
For those who are unsure on how to join our 3Rs initiatives, we're here to guide you: 
STEP 1: WASH & UNLABEL  Remove all labels on your container and wash them thoroughly. You may use hot water to remove any stains on the container (Note: the type of containers that we accept include the ones here).
STEP 2: EMAIL & DROP OFF Drop us an email at hello@wellnesswithin.sg so that we'll be able to assist you on where to drop off the containers at.
STEP 3: GET CREDITS For every container that you return to us, we will credit 100 points to your account and click here for more information. After checking the containers to ensure that they can be reused, we will then add credits to #WWCLUB points for you!
We believe every initiative for good starts somewhere – join us on our journey of learning to live out conscious, clean lives that are kind to our bodies and the environment!